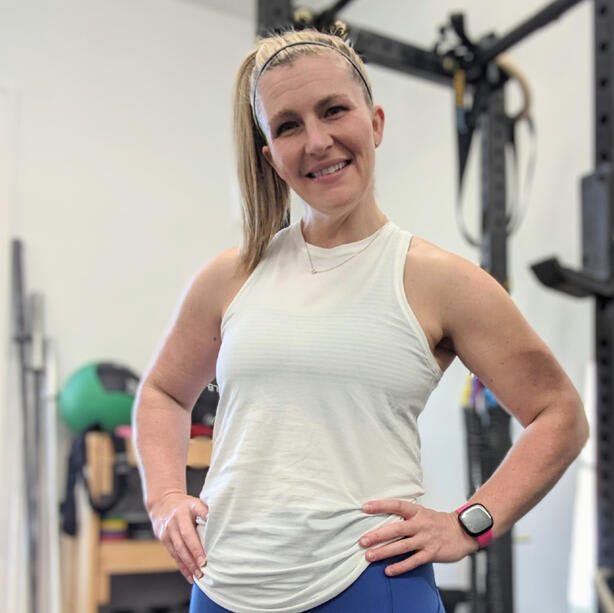 Danielle Dressel
Danielle has been coaching in the fitness industry since 2012 beginning with bootcamp style workouts. She found her love for functional fitness and became CF-L1 certified in 2017, earning additional certifications in Weightlifting, Gymnastics and Kettlebell. Recently Danielle obtained her CF-L2 and CrossFit Kids certifications.
Working out through three pregnancies and tackling postpartum fitness/body changes gave Danielle a deep understanding and appreciation for modifications of movements. This also taught her that nutrition is equally as important (if not more than) fitness to achieving your goals. Danielle is a Precision Nutrition Level 1 Coach and works with clients as a Nutrition and Lifestyle Coach to help form daily habits of healthier eating and exercise.
Danielle lives in Easton with her husband, three children, two gerbils and dog.